As if it wasn't enough for Donald Trump to see record sales figures for Farallon Trump at Cap Cana, he's now announced his next phase of the 30,000-acre master-planned community. 
In just four hours on opening day, Trump sold $300 million of the first offering of home lots, an unprecedented amount of real estate activity in the Dominican Republic.


Farallon Trump at Cap Cana set a sales record of over $300 million in home lot sales on
opening day.  Phase II will include condo hotel units, golf villas, residences and two golf courses.
After that success, the next phase of Farallon Trump at Cap Cana was announced by Mr. Trump and Dr. Ricardo Hazoury (president of Cap Cana's board of directors) at a press conference where Trump expressed his confidence in the project. Dr. Hazoury commented on the projecting, saying it is "the future of our country."
The phase that was announced will include a condo hotel, golf villas, oceanfront homes, an exclusive beach club and two championship golf courses.  The courses, named Farallon and Dolinas respectively, will be designed by world-famous Hanse Golf Course Design, Inc. They will both include over 7,200 yards of play, natural landscaping and views from high atop the cliffs.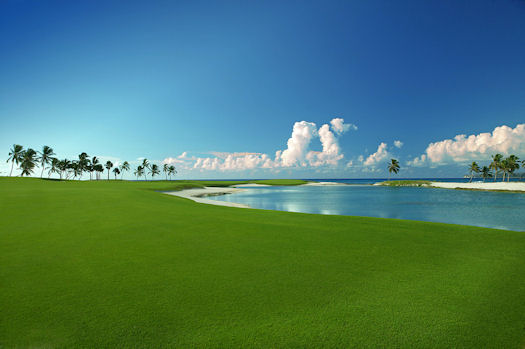 Donald Trump congratulated those investors who have already bought phase one properties.  He then promised that his investments to the project will only increase as time goes on.
He noted that the stability of the Dominican Republic and Cap Cana's solid reputation were his main reasons for investing in this project.
Trump is just one of many who are financially supporting the $1.5 billion, Cap Cana project and its 3.4 miles of untouched beaches, five-star hotels, mega-yacht marina and what will now be five golf courses, the two announced by Trump plus three signature courses by golf great Jack Nicklaus. 
In fact, Cap Cana is so big, that many are calling it the most important development in the modern history of the Dominican Republic.
Would you like to be kept up to date on Trump developments at Cap Cana?  Are you considering the purchase of a condo hotel unit, home lot or residence in this project?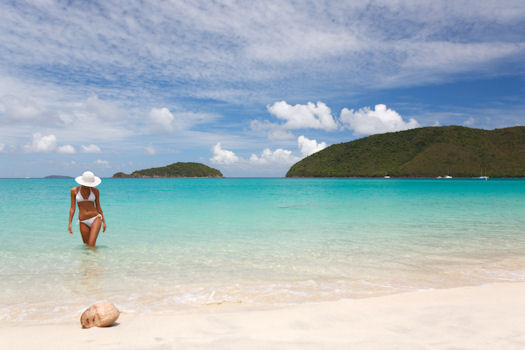 We're in touch with the development team of Trump and Cap Cana so that we can give you the most complete and accurate information.
To receive our updates, you'll need to register with us.  We'll send you all the latest information as soon as it's released. 
Simply provide your full name, address, phone number and email address in order to be placed on the Trump Cap Cana list.  Any information you give us will be kept private and not misused in any way.
Submit your name/address/phone/email here for Trump at Cap Cana updates.